Laser Cutting
Perforating
Engraving
Personalisation
About
Laser Cutting Services for Paper, Card, Acrylic and Wood UK, Bedfordshire
Need a project laser cut quickly and efficiently?
You're in safe hands with Laser Bureau's service and print finishing capabilities.
Laser cut and laser engraved paper and card, acrylic, plastics and wood.
Clients
A selection of recent clients who have invested in our services and expertise
The Laser Bureau is one of the UK's premiere providers for high level, accurate laser cuts. We're based in Bedfordshire but serving the whole UK. Our service is designed to accentuate great print, packaging, product design and more. If you're in need of intricate inlays, intelligent layers, or just want to add that extra touch to your products, packaging or branding, you're in the right place.
We believe that with our multimedia laser cutting, the potentials are truly endless. We specialise in paper laser cutting. However, we also carry out expert laser cutting across other media. This includes wood, acrylic and plastics. Our team has many years of experience in the product design field, quality is what we strive for.
We've helped give great design that finishing touch for some of the UK's most well known companies, including Harrods, Ferrari, and Selfridges. Simply due to the quality and creativity we can bring to any project.
Our experience working for these large companies all over the UK is due to our portfolio of ability. From simple cuts all the way through to technical and complex cuts, we're sure we can fulfil your needs.
Apart from providing high quality laser cuts as a services, we also offer Laser Engraving and perforation for paper, and other mediums too including wood, plastic and acrylic.
And if you're looking for a personal touch, check out our namecut services as well.
So, if you're in need of a high-quality laser cutting service, get in touch today to see how we can help on 01234 910 450. One of our team will be more than happy to help. Or drop us an email on mail@laserbureau.com and we'll get back to you as quickly as possible
Cutting
From simple technical cuts to complex detailed cut patterns, here at Laser Bureau we adopt the principle that anything is possible.
We offer a laser cutting service where we cut paper or card up to a thickness of several millimeters. We also laser-cut and engrave wood, plastics, acrylic and perspex. Using the latest cutting technologies, our fully automated, print referencing machine cuts in motion enabling instant changeover between individual sheets. Our in-house manufacturing facility enables us to laser cut one off prototypes, laser cut short run jobs in sequence or large run jobs up to hundreds of thousands.
Engraving
Laser engraving paper, acrylic and wood is an exceptional feature where the laser power can be adjusted so precisely that only a part of the material is milled. No other method except the laser can achieve such perfect and visually stunning results on paper, card, wood and acrylic.
Produce laser engraved creases for packaging, decorative carvings on coloured papers, security features on tickets, or even use this function on labels and packaging to etch the name and address of the customer.
Perforating
Perforating is a prime discipline of our automated machine. You can set up everything easily: the length of the cut; the length of the gap; the dividing between both; even for simple holding points or a micro perforation in a special form.
Create laser cut coupons to separate in a freeform; laser cut vouchers as a clip-off element; response cards with perforated shape. All this at incredible speeds to suit your needs.
Namecut
Namecut is the new dimension in personalisation. Laser cut or laser engraved names – or any other personalised data – directly to printed materials or packaging to personally engage with your recipients.
Our laser cutting service can turn every print into a unique gift such as personalised stencils, direct mail, magazine covers, stationery as well as many other applications. Namecut makes every individual print uniquely personalised from a CSV-file.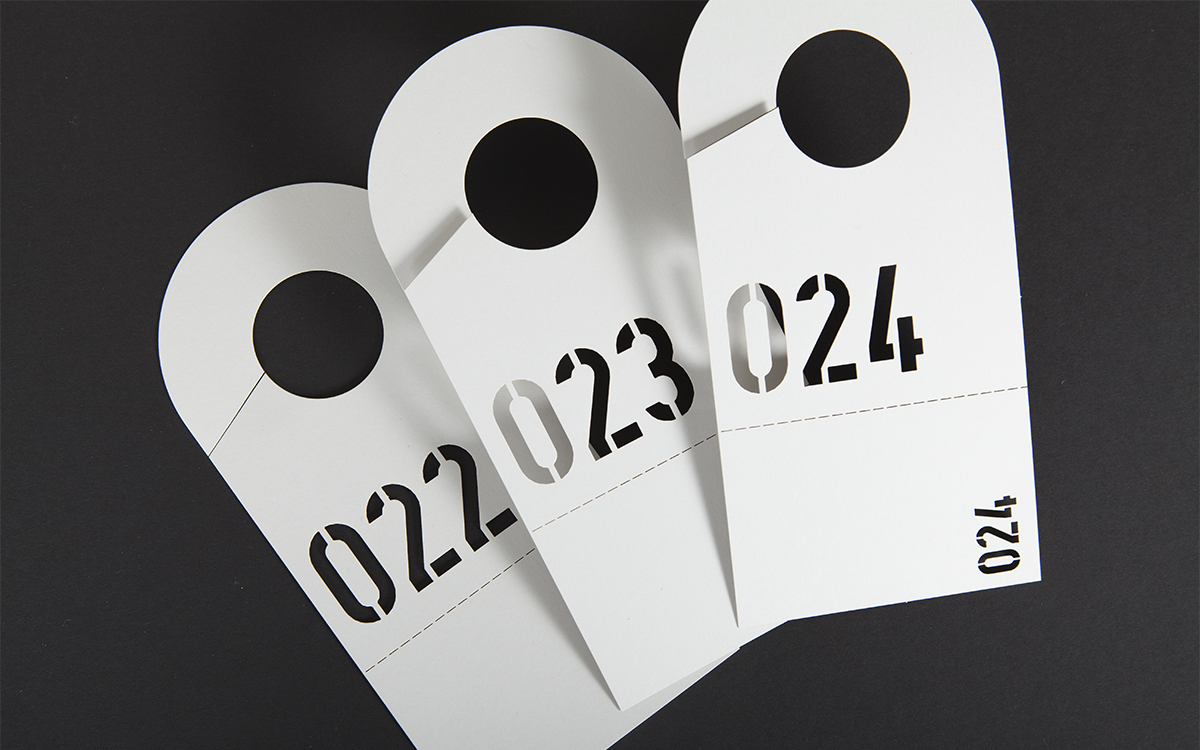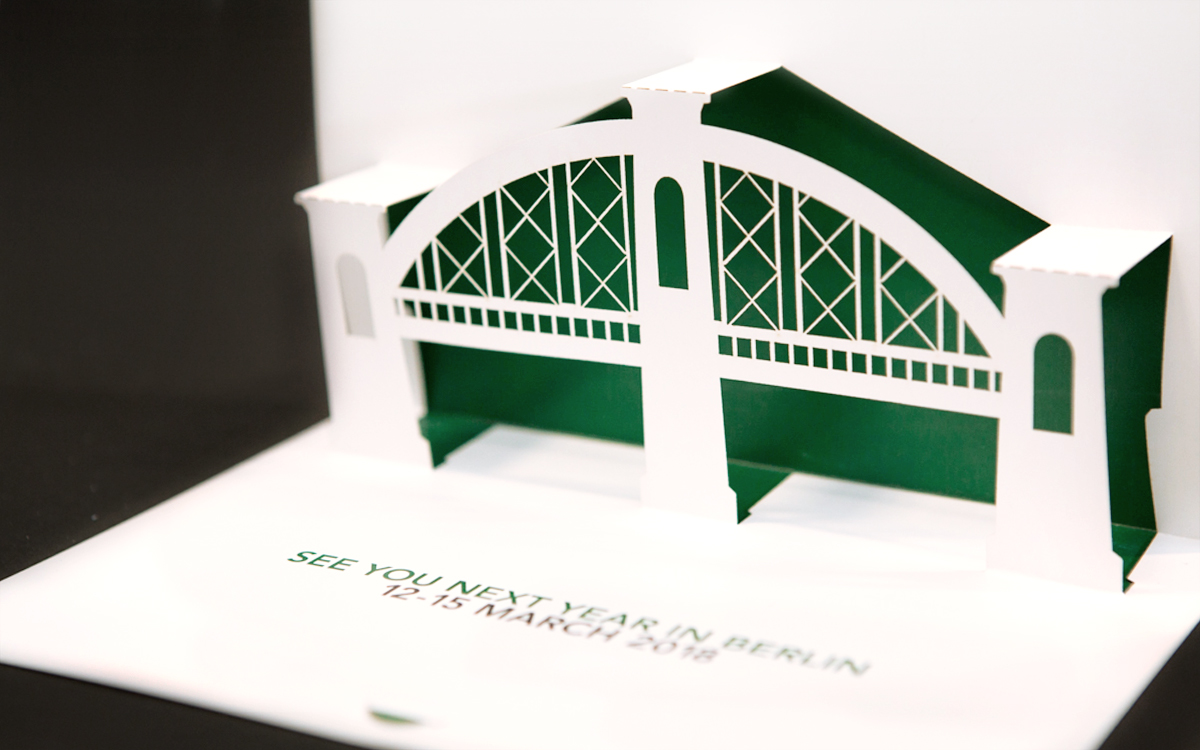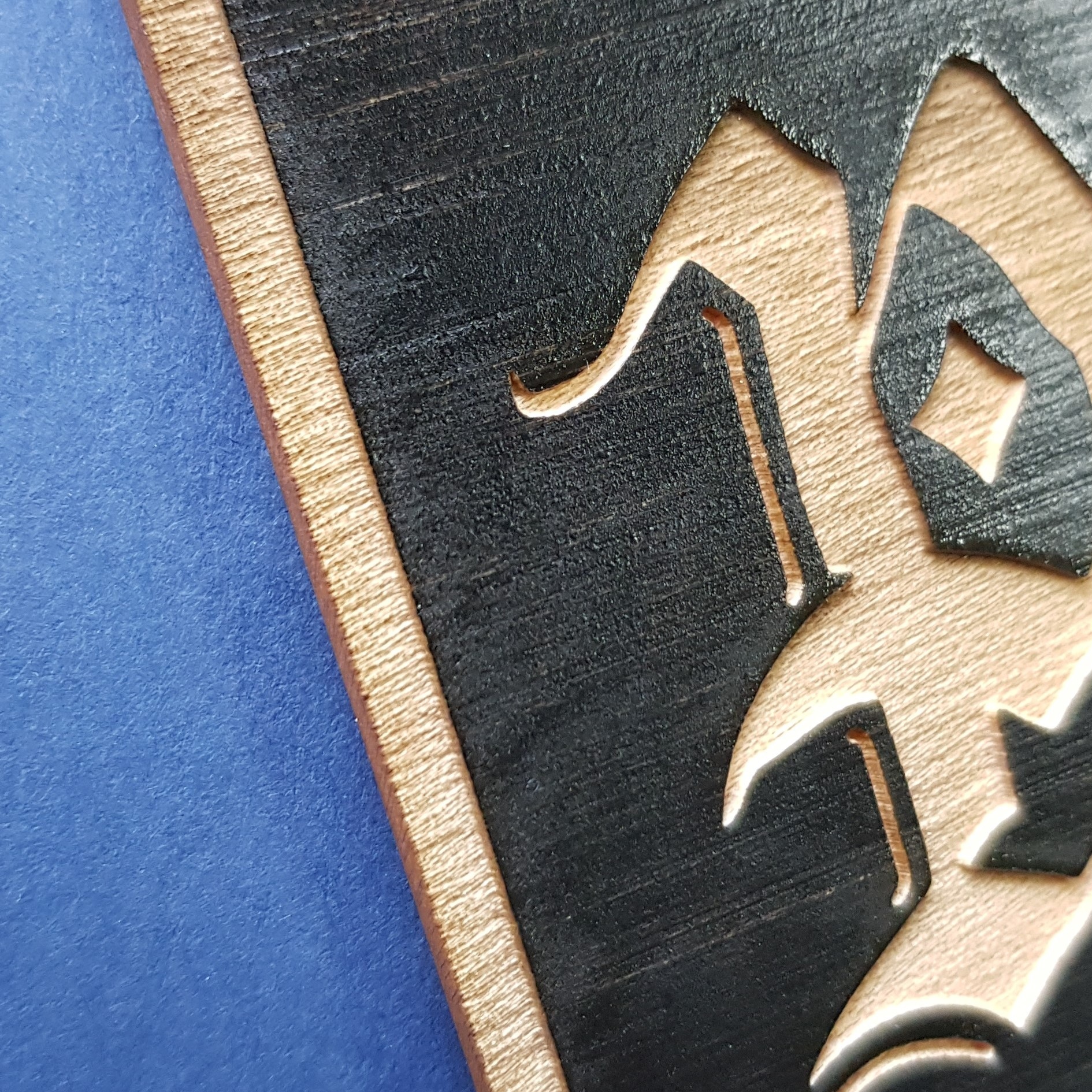 Laser cutting Artwork Guide
Supplying Laser Ready Artwork
This part is actually far easier than you might think, the details are below but we can help you though any of the complicated steps. For us it's good to know what material you plan to use for your project. You can achieve different results and push designs depending on how intricate the design is, the same design may cut differently if we are laser cutting paper compared to laser cutting acrylic for instance. We will work with you to get the design right for laser cutting, this also helps us give you an accurate quotation. Once happy we can supply laser cut prototypes in the correct material so you can approve the final design. The artwork is the same whether you are laser cutting paper, laser cutting wood or laser cutting plastic.
All artwork to be supplied as CMYK vector files in either .pdf .ai .dwg or .dxf formats

If your artwork is being cut from printed rather than blank stock, crop marks must be included on the laser artwork which match up to those on the print

Artwork must fit within a maximum area of SRA2 (640x450mm)

Lines should be at a weight of 0.25pt

Vector lines to be cut must be a coloured stroke of C0 M100 Y100 K0

Vector lines to be scored must be a coloured stroke of C100 M0 Y0 K0

Areas to be engraved must be a coloured fill of C0 M0 Y0 K100
T: 01234 910 450
E: mail@laserbureau.com
Laser Bureau Limited
Unit 2 Daniel Mullen Court
Station Road
Sharnbrook
Bedfordshire
MK44 1PU
Please complete and send the below form to request a quote or to enquire about our laser cutting service. If you don't have laser ready artwork then a visual is really helpful for us to work out how long a project will take to laser cut.
WHY US
We consider our customers our partners. We listen. We respect deadlines. We meet expectations, and where we can exceed them, we do.
Our focus is on quality. We have a meticulous and skilled production team who are adept in finding new ways to achieve excellence so we can produce the best work for you.