Laser cutting, used in the right way, can produce beautifully intricate results. Perhaps highlight a finely cut, clean crisp edge to a sculpture, business card, or simply a segment of a book. Engraving is also a technique that can be achieved by a laser cutting machine, allowing smooth, graceful lines and shapes to be carved into a surface. This week we highlight the work of new People of Print Member, Laser Bureau. This talented team specialises in laser cutting paper, engraving, perforating and can also offer a hand finishing service.
With their sister company, Cutture, they finish work for established brands such as Harrods, Molton Brown and Ferrari, producing stationery for incredible events and functions. What they find most exciting about their work is the variation of different tasks they do on a day to day basis. "We can go from making large-scale pieces for point of sale and exhibitions to intricate tags and place cards for events" says LB.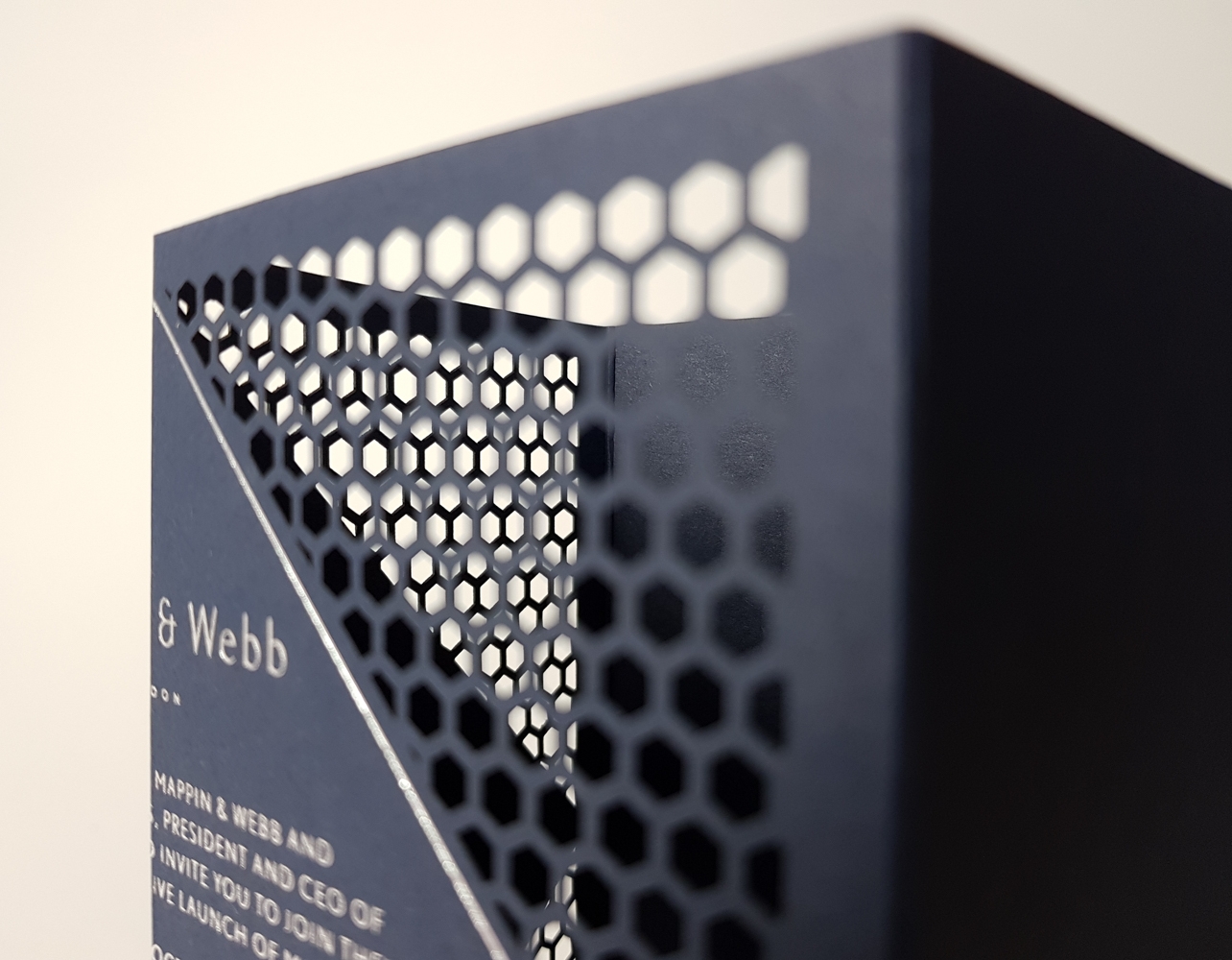 With an ever-growing demand for laser cut elements for packaging, particularly luxury cartons where you need to add that extra bit flair or interest to really set your product apart from the competition is astonishing. In addition, laser-cut finishing on brochures and book covers is also another avenue that is becoming more popular, with every project adopting a more interesting and creative approach in how they use such a technique. Their eye is always on quality, and we can't wait to see the new exciting project they take on this year.